It's Easy to Commit to Your Arabic Studies When You Know EXACTLY What Makes Arabic Unique and Superior
It's simple. Teach the deep structure of how the language works. Fascinate the student. Start reading actual Arabic within 21 days.All without pointless exercises, time consuming homework and tedious memorization.
That is what we do in a nutshell.
The results are INSANE progress in understanding Qur'anic Arabic… often more on the first day of class than years of study combined!
We have a proven process that dives right into what makes Arabic different. What makes it unique and special. WHY Allah chose it as the medium for His final message.
Assalamu alaikum, I am Yusuf Mullan.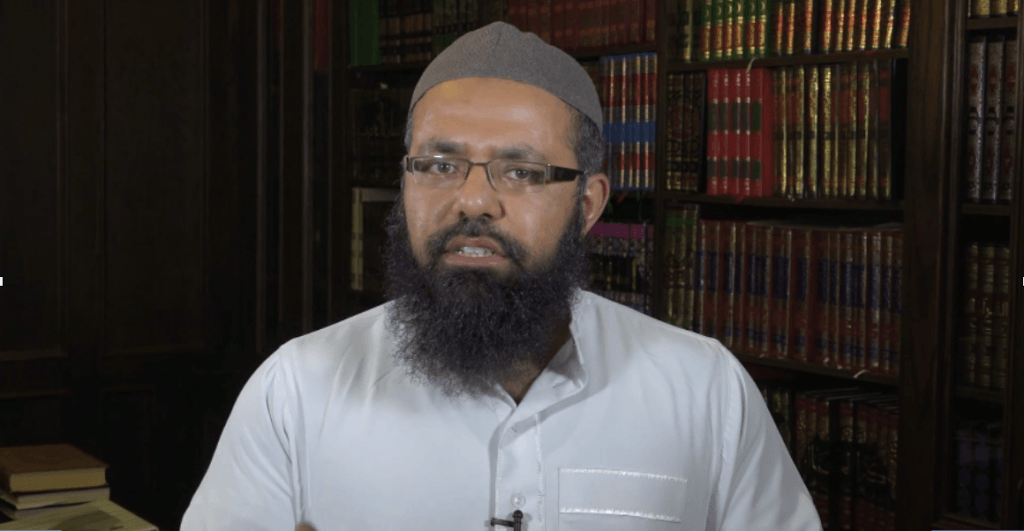 What'cha want to know??
1) Who are you and what do you do?
I'm Yusuf Mullan.Founder of the Shariah Program and Creator of a two year course called the Foundations Program In Classical Arabic where classes have been in session without interruption for more than 17 years.
2) Remind me — what is the Shariah Program and this Foundations Program and what is LearnArabicOnline.com?
Shariah Program is the institute we started in 2003 and the Foundations Program is our flagship 2 Year Arabic studies program.
LAO is our tutorials website, that contains close to 100 original tutorials on all topics of classical Arabic ranging from the most basic to advanced linguistics, rhetoric and even Arabic poetry.
The brother who wrote all the tutorials on that site is a student of mine. Mohtanick Jamil. He wrote them all in under a month! It would take a TEAM of full time scholars much longer to do all that and he did it all in under a month. And he's actually legally blind! I'm so proud of him.
Anyways, through both LAO and the Shariah Program website we help students of Arabic experience the joy and confidence that comes from reading Arabic with understanding – FAST.
We have a free 3-part mini-class that covers more that an entire year's worth of university Arabic
? https://www.learnarabiconline.com/21-days/free-miniclass
We have a course that has helped THOUSANDS of students GROW
? https://www.shariahprogram.ca/2-year-online/
3) Who do you help?
Students, working professionals, moms with half a dozen or more kids – anyone who wants to get out of the "beginner phase" of Arabic studies and understand more and more of the messages Allah has intended for them.
4) Who's *not* a good fit?
If you're looking to pick up bits and pieces of spoken Arabic, or are studying Arabic for any purpose other than as it relates to our spiritual teachings.
5) What do we teach you in our course?
In a nutshell: How to get YOU momentum by studying the deep structure of how the language works FIRST.
✅ If you're an extreme beginner who barely knows the Arabic alphabet and wants to shave off years from your learning curve, this is for you.
✅ If you're frustrated at not knowing why a particular rule is important and how it would ever lead to a better understanding of the Qur'an and Hadith and want to stop all that, this is for you.
✅ If you want to be satisfied that you're only spending your time learning the NEXT MOST IMPORTANT rules, this is for you.
✅ If you want access to classical books in tafsir, hadith and other religious subjects… and be able to think at the level of the scholars, this is for you.
✅ If you've ever started courses only to have your desire to learn drop and you want to remain engaged and emotionally connected, this is for you.
Essentially, we teach you the aspects of the language you need to understand the deeper meanings of the Quran, especially those meanings that "get lost in translation".
An understanding that will change every aspect of your life, and allow you to access your deen yourself so you no longer have to rely on the translations and interpretations of others.
6) How do I learn more about the course?
This is the link. The course is open for registration only a few weeks a year. The link below will tell you more about the course and get you to the waitlist if we are closed.
? https://www.shariahprogram.ca/2-year-online/
7) Can I see what others are saying?
Alhamdulillah, over the almost 2 decades that we've been teaching, literally hundreds upon hundreds of students have left behind DETAILED reviews, within Facebook comments, at our student only message boards, within surveys and sometimes emailed to us directly.
Their stories are pretty impressive. Find encouraging words from previous students in our free 3-part miniclass